Cowboys and Vikings Trilogy
The Cowboys and Vikings Trilogy is a multimedia performance bringing into question the contemporary reinvention of history.  The historical figures of the "Cowboy" and the "Viking" are dissected and repurposed to challenge societal assumptions about contemporary ideas of masculinity.  The Cowboys and Vikings Trilogy consists of three interdisciplinary performances (music, video, object and dance). Playing with the same structure as iconic Western film trilogies, the Cowboys and Vikings Project is presented in three shorter performances: 'Five Gaits, Four Walls, Fourteen Knots', 'Wasteland, Water, and Words', & 'Trials and Trails'.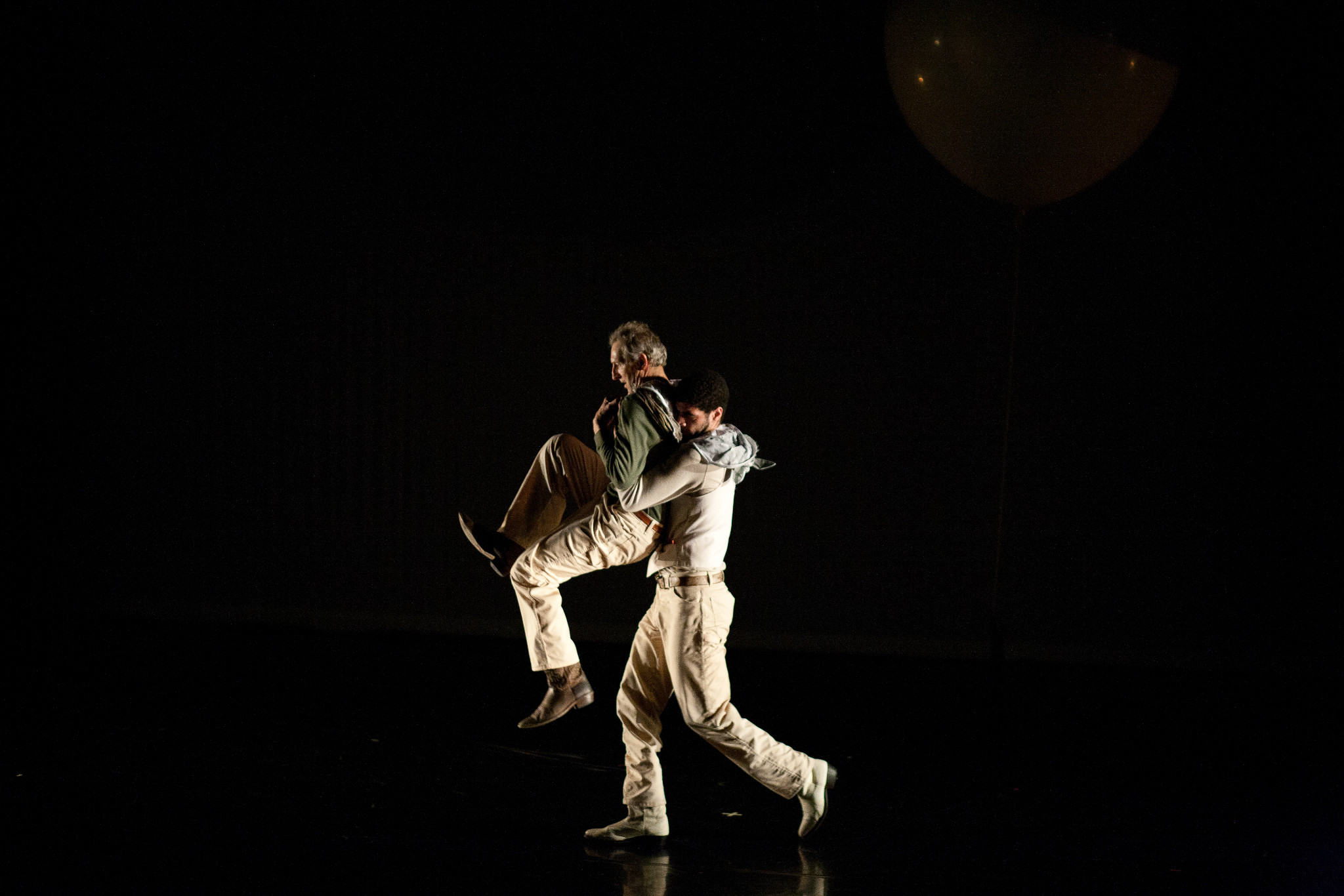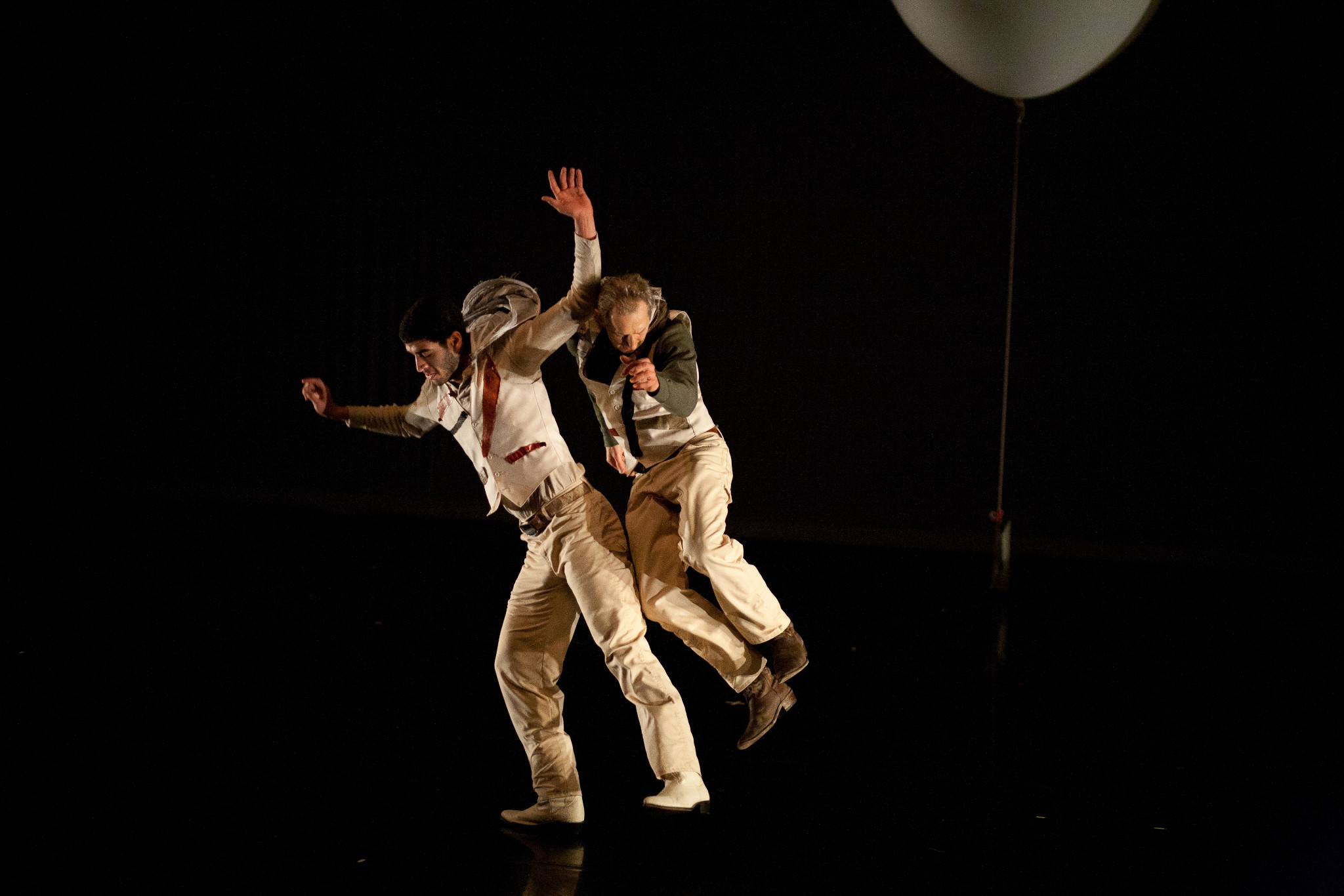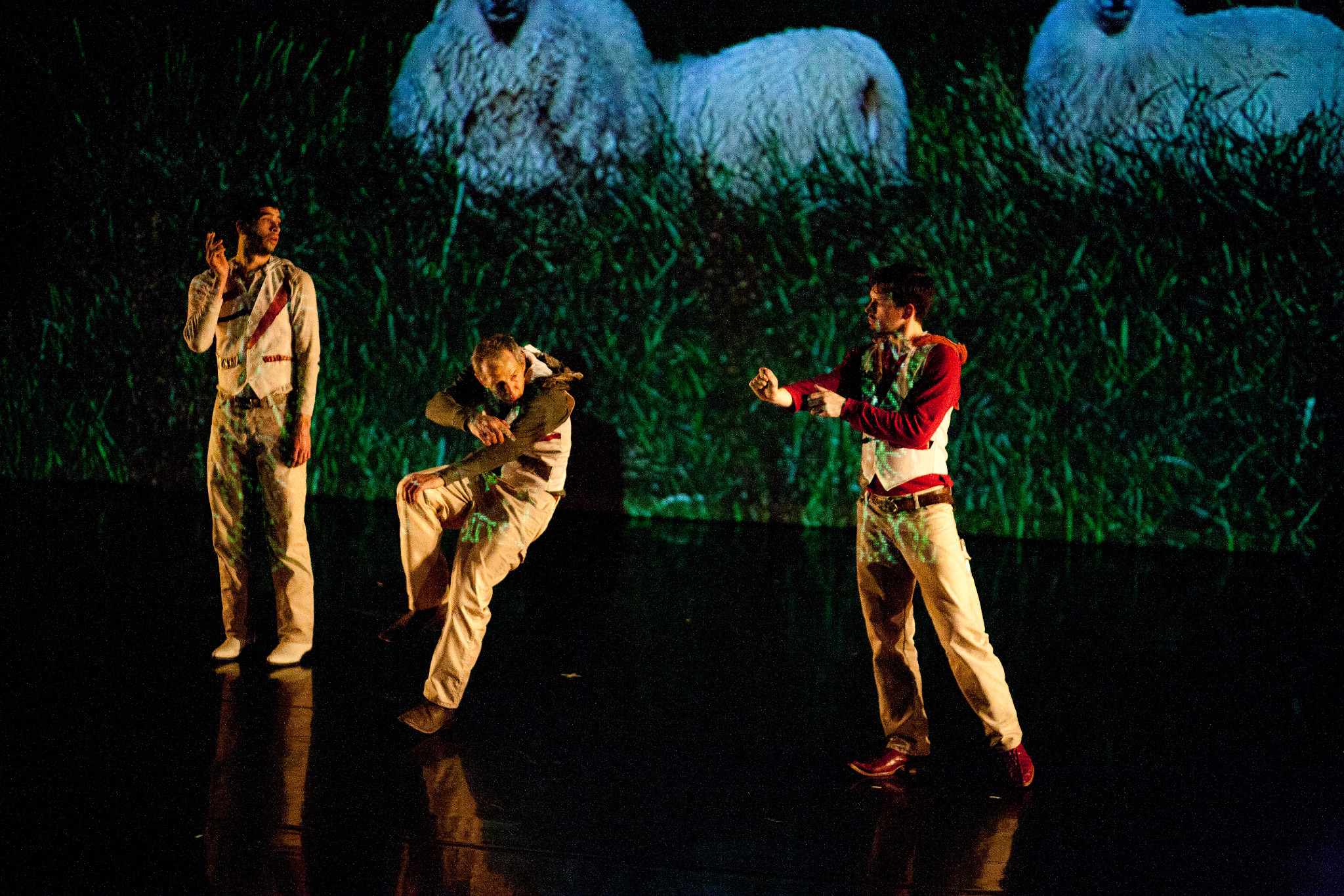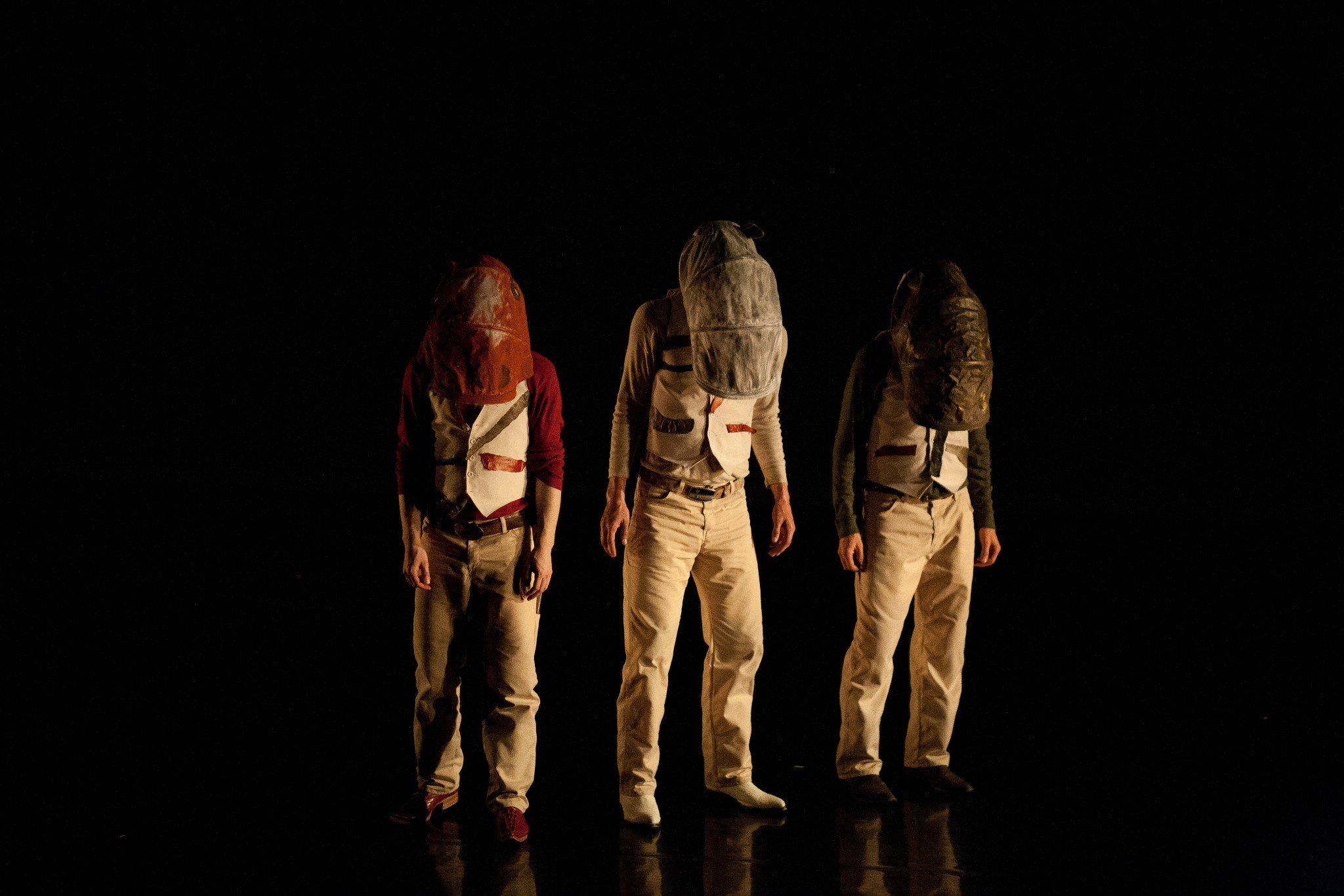 Five Gaits, Four Walls, Fourteen Knots examines masculinity and territoriality through detailed analysis of both historical and Hollywood portrayals of the Cowboy, creating a sweeping landscape of maverick abandon, aggressive territoriality, and lonely constriction.
Wasteland, Water, Words focuses on intersections between masculinity and economy examining the historic relationships of "the Viking" and "the Cowboy" to market forces and reinvented archetypal behaviors labeled as 'viking' and 'cowboy' that impacted the 2008 economic collapses in the US and Iceland.
Trials and Trails (to be premiered at Steelworkers Park, Calumet in autumn 2015) examines notions of masculinity in relationship to speed, especially that of the iron horse (trains) and the steel horse (cars) and their historical place (transporting beef into and Scandinavian immigrants out of Chicago) and contemporary impact in Illinois.
Each performance features four male dancers, a musical score by Ryan Ingebritsen and video by Clint Wilson.
Flexible in their presentation and ability to be site-specific, the Cowboys and Vikings Trilogy employ humor, tenderness and arresting visuals immersing audience members in environments oscillating between pedestrian to surreal. The mundane is transformed into the magical in visually and aurally arresting ways.
This summer, Erica Mott Productions is excited to present our trilogy at three distinct sites rooted in and inspired by the history of Cowboys and Vikings in Chicago and Illinois. We are currently partnering with the Ragdale Foundation and the Chicago Park District to present the first and the third parts of the trilogy as a part of the Ragdale Spotlight series and 2015 Night Out in the Parks Festival.  
In 2016, the Cowboys & Viking Trilogy will be translated to three dance for camera shorts available online.